Welcome to the City of Cornelia

As City Manager for the City of Cornelia, it is my honor and pleasure to welcome you to our website and introduce you to our community. Cornelia has a rich history and a bright future. We are a proud southern community that is committed to upholding our small town atmosphere and strong family values while encouraging "smart" economic growth.
We take pride in our community by preserving our history and natural resources, lending a helping hand to our neighbors and friends, and striving to build a better future for our citizens.
Our mission is simple – To provide a quality of life that promotes a safe, clean, beautiful and economically viable community for all the citizens of Cornelia.
We enjoy being the commercial and industrial engine that drives Habersham County as well as Northeast Georgia. As well as being the recreational center for the south end of the county.
I encourage all of you to visit our historic downtown for shopping and dining in one our locally owned businesses. While there you can also visit our historic train depot as well as the world famous "Big Red Apple" or enjoy a picnic at one of our six beautiful parks.
Our vision is to continue developing a vibrant commercial base centered on tourism and retail growth, while maintaining the peace and tranquility of our small town charm.
This approach to our future ensures that Cornelia will remain a place where families and businesses alike can grow and thrive in a safe, stable environment.
On behalf of myself and my staff, we are honored to serve the Citizens of Cornelia. If you have any questions and/or concerns, please contact me at City Hall, 706-778-8585.
Sincerely,
Donald Anderson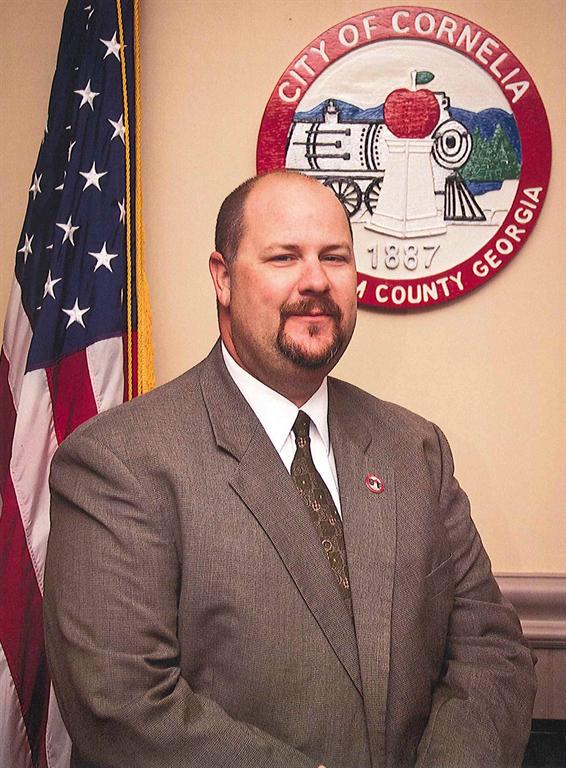 Donald Anderson Jr.
City Manager
To get a review of what is going on in the City, please click on my monthly reports listed below: